Click to View and Read
On this day, a staggering amount of people gave their lives. Some innocent, some courageous. We mourn them all. We as Americans stand for everything good and righteous about humans. Sometime we can act ignorant, but on Semptember 11th, we all bonded as a nation. We honor the heroes we helped save those fortunate to escape. We mourn sorrowfully to the ones who gave their live to stop the plane. We mourn the innocent lives of the people in the buildings. We even pray for those near the site, who had to witness such a horrific sight.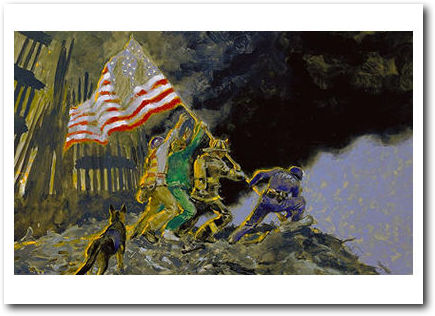 On another note, respectfully, we look at the release of Jay-Z's 'The Blueprint'. A CD bumped by many trying to take their minds of the situation. The CD sold an amazing 426,000 copies in the opening week even with this tragedy at hand. Even an NY Rapper can help in some way.
I think you should know the tracklist.

Song Cry - Jay-Z
And God Bless.
"To want to forget something is to remember it. - Jin"